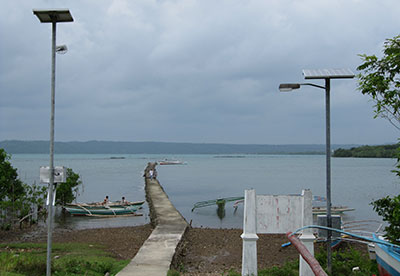 Access to electricity and clean cooking solutions remains a global development challenge. Around the world, about 1.4 billion people lack access to electricity, and 2.7 billion people continue to rely on the traditional use of biomass fuels for their cooking and heating needs. For this large share of the world population, welfare, health, and economic development are negatively impacted: children are unable to study at night; businesses, markets and health clinics have constrained operating hours; women and children are exposed to cooking smoke leading to premature deaths, to name just a few. Addressing the energy access challenge has become a global priority.
In 2012, the World Bank joined the Sustainable Energy for All (SE4All) initiative launched by UN Secretary-General BanKi-moon. Secretary-General introduced World Bank President Jim Kim as co-chair of the multi-stakeholder advisory board for strategic guidance to the initiative. A summary is available of all World Bank's contributions to SE4All, both planned and underway with two goals to be achieved by 2030.
For more than 30 years, the Energy Sector Management Assistance Program (ESMAP) has assisted low and middle-income countries to scale up access to modern energy. This assistance has included advice to establish conducive legal, regulatory and policy frameworks; training to strengthen capacities of energy institutions; dissemination of best practices; and support to pave the way for World Bank investments.
ESMAP'S WORK ON ENERGY ACCESS
Support to the Sustainable Energy For All (SE4All) Initiative

Urban Poor Energy Access

Support on Household Cooking Energy and Off-Grid Electricity Access

ESMAP provided early contributions that helped shape the Sustainable Energy for All Global Action Agenda, and is setting up a Technical Assistance Facility to support selected opt-in countries in their quest for universal energy access.

Building on past efforts to address the unmet demand for adequate and reliable energy services by fast-growing urban informal settlements and peri-urban populations, ESMAP held virtual and face-to-face global consultations in partnerships with the Cities Alliance. Read more>>
The ESMAP energy access program has supported the World Bank regional energy units in the design, implementation, and supervision of initiatives and lending project components on household cooking and off-grid energy access. Read more>>

Africa Renewable Energy and Access (AFREA) Program

AFREA was originally set up as ESMAP's Energy Access program for Sub-Saharan Africa, with delegated management authority to the World Bank's Africa Energy Unit. AFREA aims to support the scale up of energy access and clean energy solutions in Sub-Saharan Africa. Read more>>