Renewable Energy Resource Mapping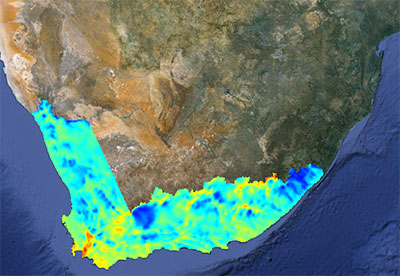 Mapping national renewable energy (RE) resources is a crucial step in expanding investment into clean energy, by providing governments with the information necessary to strategically guide commercial development, establish pricing incentives, and take account of environmental and social constraints. In response to high demand from World Bank client countries, ESMAP has launched a major initiative to provide country-level RE resource mapping for biomass, small hydro, solar and wind.
The ESMAP-funded projects are executed by World Bank regional units and cover comprehensive mapping and geospatial planning, including ground-based data collection. All outputs commissioned under this initiative will be made available through the Global Atlas for Renewable Energy that is managed by the International Renewable Energy Agency (IRENA).
The initiative, approved in October 2012, is expected to run over a minimum of four years, supporting at least 10 country level RE resource mapping and geospatial planning studies. Co-funding and partnerships at the project level are being actively pursued to expand coverage and ensure good coordination.
Renewable Energy Resource Mapping | Fact Sheet
---
Country Studies
Country projects funded by ESMAP will be listed below as soon as they obtain internal approval:
---
Outputs
---
Procurement
To efficiently manage the procurement of specialist resource mapping services for projects funded under this initiative, ESMAP worked closely with the World Bank's Corporate Procurement department to run a competitive selection for the award of framework contracts.
These are open-ended, multi-year contracts for the provision of resource mapping services, allowing the World Bank to have a pre-approved list of 3-4 suppliers for each renewable energy resource covered -except biomass- and reducing the procurement time for each project.
The competitive selection process was run between January-April 2013, with contracts signed in June 2013.
The firms awarded with framework contracts are as follows:
Small Hydro: Gesto Energy | MWH | SHER Ingénieurs-Conseils
Wind: DTU Wind Energy | DNV GL | CENER
For biomass, ESMAP is working closely with experts in the Food and Agricultural Organization (FAO) to determine how best to move forward in this area.
Vendors interested in supplying resource mapping or data collection services under sub-contract should approach the above vendors directly. All procurement of resource mapping services under the ESMAP-funded projects is expected to be via the holders of framework contracts.
Note that this does not cover procurement of services under Client-executed projects, for which further details can be obtained via the Operational Procurement section of the World Bank website.
---
Related Links
---
Photo Credit: SolarGIS (c) 2012 GeoModel Solar.
Contact
Clean Energy > Renewable Energy Resource Mapping