Renewable Energy Resource Mapping Initiative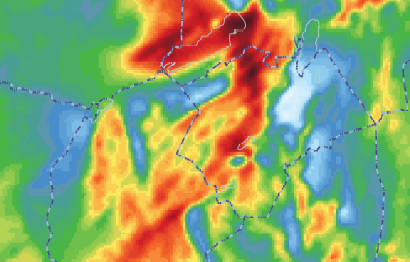 Assessing and mapping a country's renewable energy resources is a crucial step in scaling-up investment into clean energy.
Such assessments provide governments with the information needed to strategically guide commercial development, negotiate prices, and take account of environmental and social constraints. In response to high demand from World Bank client countries, ESMAP is implementing a major global initiative to support renewable energy resource assessment and mapping for biomass, small hydro, solar and wind.
The ESMAP-funded country projects are implemented by World Bank project teams and cover comprehensive mapping and geospatial planning, including ground-based data collection. As an "open data" initiative, all key outputs and datasets will be made publicly available, with the visual mapping outputs made available through the Global Atlas for Renewable Energy that is being developed by the International Renewable Energy Agency (IRENA).
ESMAP has allocated $22.5m in support of 12 country projects over a four-year period up to 2018, with the resources being mapped in each country dependent on needs and the budget available. Co-funding and partnerships at the project level are being actively pursued to expand coverage and ensure good coordination with key development partners.
To learn more about this initiative, download the Fact Sheet or refer to the links provided below.
<<NEW REPORT: Assessing and Mapping Renewable Energy Resources>>
---
Projects and Data
The country projects funded by ESMAP are:
Ethiopia | Indonesia | Lesotho | Madagascar | Malawi | Maldives* | Nepal | Pakistan* | Papua New Guinea* | Tanzania | Vietnam | Zambia
(* Projects marked with an asterisk have also received funding from ASTAE)
In addition to the outputs available via the above project pages, a small number of countries have benefitted from preliminary mappping where they are a neighbor to one of the above countries. GIS data (provided as Zip files) are therefore available for the following countries: Afghanistan: GIS (wind), Burundi: GIS (solar), Djibouti: GIS, LIB (wind), Eritrea: GIS, LIB (wind), Rwanda: GIS (solar), and Somalia (GIS, LIB) (wind).
The complete datasets with time-series measurement data are availalbe for download on the Energy Open Data Platform.
---
Resources and Guidance
---
Procurement
For the initial round of country projects ESMAP led a process to award Framework Contracts to a number of vendors. Each project component (e.g. solar mapping in Zambia) was then competitively procured from within this vendor pool, except in cases where additional vendors were invited to ensure a full competition. The vendor responsible for each project component is listed on the page for the respective country project (see above). Vendors that did not manage to secure an assignment have had their Framework Contract lapse. All remaining Framework Contracts will expire once all the related assignments are completed.
More recently ESMAP has led two selection processes to establish a Roster of Firms for the provision of biomass mapping and solar measurement services. The Roster is used to narrow down future selections to vendors that have the required experience and expertise. The following vendors are included on the two Rosters:
Finally, ESMAP has led a procurement process to award a Master Agreement for the provision of solar resource assessment and mapping services over a multi-year period, and will be replicating this process for wind.
Note that the procedures outlined above do not cover procurement of services under projects that are implemented by client country governments with World Bank financing, for which further details can be obtained via the Operational Procurement section of the World Bank website.