SIDS DOCK Support Program for Small Island Developing States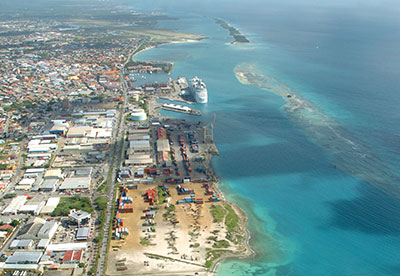 Small Island Developing States (SIDS) are often highly dependent on imported petroleum products to meet their energy needs, including electricity generation. As a result many SIDS experience high and often rising costs for electricity, supply interruptions, as well as vulnerability to oil price shocks. Many SIDS are now looking to transition to more sustainable energy sectors, where improved energy efficiency and renewable energy play an increasing role.
SIDS DOCK is an initiative among member countries of the Alliance of Small Island States (AOSIS) to help SIDS transform their energy sectors and address adaptation to climate change.
---
SIDS-DOCK Support Program
To help meet these challenges, ESMAP joined with the United Nations Development Program (UNDP), AOSIS, and the Government of Denmark to establish the SIDS DOCK Support Program in 2011. The program provides grants to SIDS DOCK members focusing on two outcomes:
Creating an enabling regulatory and institutional environment to remove barriers on the implementation of renewable energy and energy efficiency policy reforms, based on international best practices.

Implementation of renewable and energy efficiency projects that demonstrate the potential for scale-up through climate finance and other sources of funding.
---
Project Portfolio
As of March 2013, the ESMAP-supported Portfolio spans eight projects in three regions: Africa, the Indian Ocean, the Mediterranean and the South China Sea (AIMS); the Caribbean, and the Pacific.
In addition, a package of technical assistance requested by the SIDS DOCK member countries is being delivered through three global activities.
---
News