ESMAP Promotes Urban Energy Efficiency for Economic Growth in Albania
News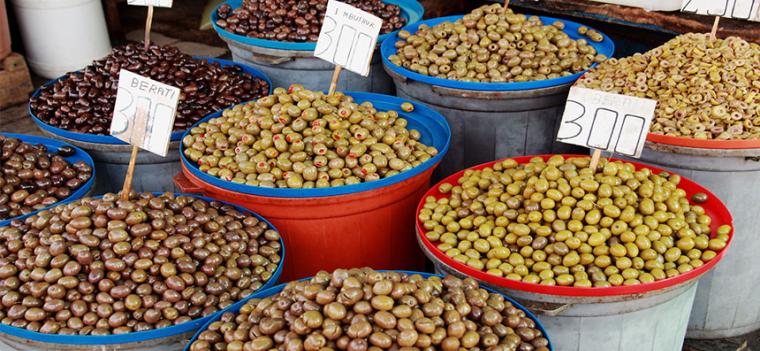 Story Highlights
A new World Bank project promotes economic development in four cities in South Albania by investing in urban infrastructure and enhance tourist sites.
Energy efficiency measures will help these cities reduce energy consumption and costs, while improving service delivery.
ESMAP's Tool for Rapid Assessment of City Energy helped to produce pre-feasibility studies and develop a pipeline of investments to energy-efficient lighting for streets and tourist spots.
ESMAP Promotes Urban Energy Efficiency for Economic Growth in Albania
June 23 2017
The World Bank has recently approved the US$71 million Integrated Urban and Tourism Development Project in Albania. The goal is to support local economic development by improving urban infrastructure and reducing energy consumption and costs in the four key tourist-destination cities in southern Albania.
Tourism is an important revenue source for the Albanian economy - in 2014, the sector represented 5.9% of the country's GDP and created 50,000 jobs—one fifth of the economic activity and job creation in the country.
But while tourism jobs are expected to grow to as many as 200,000 by 2025, weak urban infrastructure and municipal service delivery are hampering the sector.
The overall effort is expected to make the region more attractive to private investors and visitors, while creating opportunities for the local population through increased income generation, improved urban infrastructure, and enhanced institutional capacity of local agencies.
"This project will produce new jobs for Albanians and spur local growth by supporting urban regeneration and sustainable tourism," said Tahseen Sayed, World Bank Country Manager for Albania.
Considering the importance of energy efficiency in urban development and economic growth, the Energy Sector Management Assistance Program (ESMAP) has provided key support to the project. More specifically, it has funded the development of municipal energy efficiency assessments and municipal action plans for investment expected to improve living conditions, reduce energy consumption, and increase access to and delivery of municipal services.
The energy efficiency assessments were performed using its Tool for Rapid Assessment of City Energy (TRACE). Based on the pre-feasibility studies prepared using TRACE, the World Bank project will invest around US$750,000 into street lighting retrofits and illumination of tourist assets in three of the cities.
Public commitment to energy efficiency can be an impetus local economic development and tourism. To this end, ESMAP support has also focused on building capacity in municipal and national departments responsible for infrastructure investment planning and maintenance.
Leveraging the World Bank's vast experience, the project draws on expertise from the Urban, Trade and Competitiveness, and Energy and Extractives Global Practices.
Learn more about the ESMAP Energy Efficient Cities Program.