ESMAP Participates in the Workshop: Technical Assistance on Clean and Energy Efficient Cooling Solutions for the Livestock Value Chain in Bangladesh
Events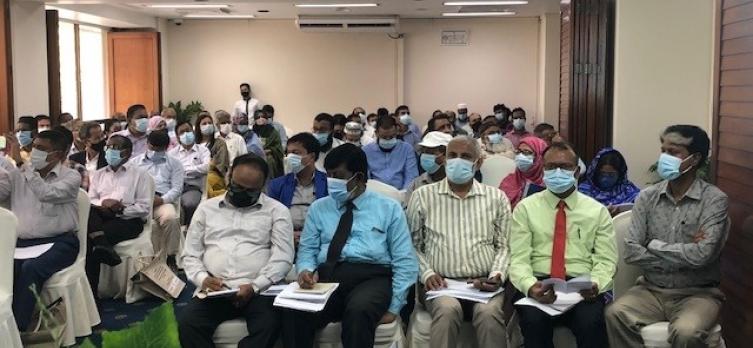 PAST EVENT | ESMAP Participates in the Workshop: Technical Assistance on Clean and Energy Efficient Cooling Solutions for the Livestock Value Chain in Bangladesh
The ESMAP Efficient Clean Cooling initiative has been supporting the Bangladesh Agri team working on the World Bank $500 million Livestock and Dairy Development Project: the Bank's largest livestock project.  An ESMAP-supported study was conducted to support the Bangladesh Livestock and Dairy Development Project (LDDP) to adopt clean and energy efficient (climate friendly – energy efficient & renewable energy sources) cooling equipment throughout dairy, and meat value chains in Bangladesh.
The ESMAP team, led by Leo Blyth, Sr. Energy Specialist Consultant, presented during the technical assistance on clean and energy efficient cooling solutions for the livestock value chain in Bangladesh workshop held at the Pan Pacific Sonargaon Hotel, Dhaka, Bangladesh. 
More than 100 participants were present, including the Minister, Secretary, Ministry of Fisheries and Livestock (MoFL) and other Ministries of Bangladesh, academia, and private sector representatives, and partners. 
Learn more about the ESMAP Efficient Clean Cooling Initiative.