The Energy sector is a highly productive and capital-intensive sector.
Challenge
World Bank client countries recognize that focusing on gender equality is smart economics, but often lack the technical knowledge to capitalize on opportunities to enhance development outcomes by improving gender equality and mitigate risk related to ignoring inequality. Capacity-building support and training are needed to implement and sustain actions on gender equality.  That is why, within ESMAP's Foundations for the Energy Transition and the Closing the Gender Gap program, reducing the gender gaps within the sector has become a top priority.
Women are underrepresented in leadership—at both the board and senior management levels, and especially on executive boards--despite a slight upward pre-COVID trend (Ernst & Young, 2019).
The Energy Storage Partnership, led by ESMAP, and the Global Women Network for the Energy Transition (GWNET) joined efforts and created the Women in Energy Storage (WES) Mentorship Program.
The mentoring program focused on career development and improving knowledge on thermal energy storage and battery storage for grids, batteries for renewable energy hybrids and mini-grids. Launched in 2020 and finalized in 2021, the first cohort received over 240 applications from more than 50 countries.  This first cohort included 25 mid-career women from 17 countries, working in utilities, government, small businesses, private sector, consulting, and academia.
Testimonies
"The mentor was a well-rounded mentor, she was a coach, friend, and sister. She went the extra mile for me. […] I mostly worked on solar projects before the mentoring program, I wasn't working much on the battery storage ones. However, my mentor's inputs guided me in transitioning into a technical sales manager, and now I deal more with not only solar PV modules, but energy storage solutions (with multiple megawatts capacities), where I am able to implement and train other people around these topics on the African market (lithium-ion batteries, hydrogen etc.)." Yewande Omolara, Renewable Energy Technical Sales Manager (West-Africa), Jinko Solar Co. - First Cohort of WES Mentoring Program.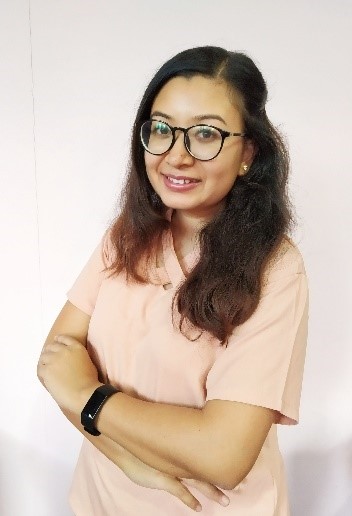 "I am glad to have been a part of this mentorship program for women in the field of energy storage. I was amazed to get in touch with brilliant women participants from across the globe. I feel like the webinars conducted by the hosts showed us common problems that women come across in this energy-based workplace and gave me the confidence to face my problems and have the courage to pursue a better career in this renewable energy sector." Abhilasha Bhuju, Renewable Energy Consultant, Quasar Energy Consultants - First Cohort of WES Mentoring Program.
After a successful first experience, the ESP and GWNET, on the occasion of International Women's Day, have launched the second cohort of mentees for the period 2022-2023.
Contact:  Nathyeli Acuna Castillo