JOINT ESMAP Webinar | Leaving No One Behind: Addressing Cooking Needs in Displacement Settings | April 21, 2022
Events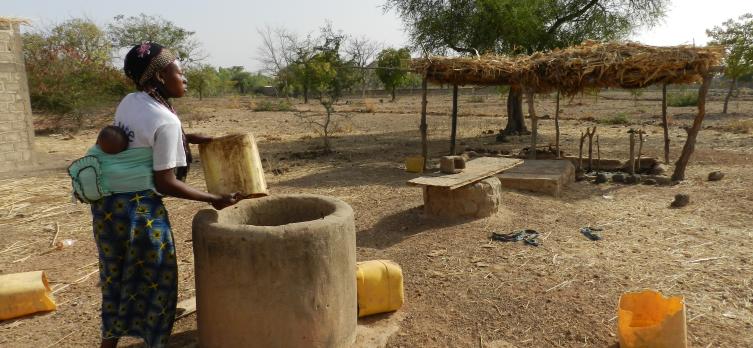 PAST EVENT | JOINT ESMAP Webinar | Leaving No One Behind: Addressing Cooking Needs in Displacement Settings | April 21, 2022

Progress towards ensuring access to modern cooking solutions, a key component to achieving Sustainable Development Goal 7 (SDG 7), has been slow. Today, 2.6 billion people globally still cook with traditional polluting fuels and technologies, costing the world more than US$2.4 trillion each year, driven by adverse impacts on health (US$1.4 trillion), climate (US$0.2 trillion), and women (US$0.8 trillion from lost productivity). Moreover, 4 billion people do not have access to efficient, clean, convenient, safe, affordable, and reliable methods of cooking (ESMAP, 2020). The scale of this challenge is most pronounced among 80 million forcibly displaced people, 90 percent of whom have little or no access to adequate cooking fuels and technologies (Bisaga and To 2021). A continued lack of access to modern cooking solutions not only jeopardizes the achievement of SDG 7, but also inhibits progress toward achieving complementary SDGs on climate, health, and gender equality.
The impact of refugee inflows on the environment, particularly deforestation to gather firewood, is both an ecological challenge and a source of tension between refugees and host communities. But provision of modern cooking solutions in displacement settings has been impeded by limited availability, affordability and lack of business models that suit such complex settings. Still providing them with clean cooking services is an environmental, social, moral, and economic imperative.
This joint webinar, co-hosted by ESMAP and the Development Responses to Forced Displacement KSB at the World Bank, presented lessons from the World Bank-financed Development Response to Displacement Impacts Project (DRDIP) in the Horn of Africa and brought together global perspectives from various stakeholders to discuss types of interventions, some successes, and challenges and opportunities of bringing clean cooking services to last mile displaced communities.
WELCOME REMARKS
Gabriela Elizondo Azuela: Practice Manager, ESMAP/World Bank
MODERATORS
Matthew Stephens: Senior Social Development Specialist, World Bank
Yabei Zhang: Senior Energy Specialist, ESMAP/World Bank (Presentation)
PRESENTER
Karene Melloul Holzmann: Senior Consultant, World Bank (Presentation)
Sharmila Bellur: Sustainable Energy Consultant, World Bank
PANELISTS
Ranya Sherif: Energy Officer, UNHCR
Vahid Jahangiri: Deputy Director, International Lifeline Fund
Peter Scott: CEO, BURN Manufacturing
Mark Gibson: Operational Lead of the Coordination Unit, Global Platform for Action on Sustainable Energy in Displacement Settings (GPA), UNITAR
Mattia Vianello: Head of Energy, Practical Action
Q&A
CLOSING REMAKRS | Dr. Osman Babikir, Director of Economic Cooperation and Integration, IGAD