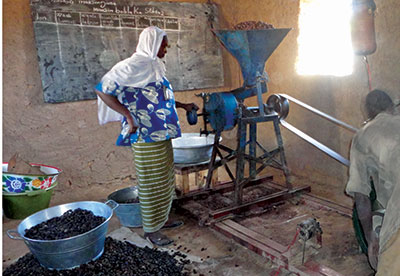 ESMAP has launched a new program on social inclusion in the energy sector, with a specific initial focus on gender. Social Inclusion refers to the development of institutions, policies, social norms and behaviors that provide an opportunity for previously marginalized groups to increase their voice and access to assets.
Under its previous Business Plan, ESMAP and AFREA have supported pilot approaches on gender mainstreaming in Senegal, Mali, Benin, Tanzania and Kenya and aims to expand this experience in the coming years.
Based on these lessons, ESMAP has developed the following three resources:
 
 

 

 

 

 

This briefing note discusses the key elements of the gender-energy topic and provides specific examples of how to integrate gender considerations in energy policy dialogue and the project cycle.

 

 

These online resources provide basic tools to energy teams for mainstreaming gender considerations into energy sector activities. These resources have been developed by a number of organisations including the World Bank, ADB, ENERGIA and the University of Twente, and are consolidated here for energy and social practitioners addressing gender aspects of energy projects

 

ESMAP has launched the Gender and Energy online forum, an interactive platform aiming to bring together practitioners from around the world to share experiences, emerging tools, available resources, and knowledge on Gender and Energy. Members are welcome to invite others to join.

 
 
 
 
 
The primary objective of the program is to establish a core body of evidence to demonstrate that promoting improved gender equality in energy projects improves development outcomes, and state-of-the-art approaches for how to improve gender equality in energy projects.
 The main activities are:
Detailed gender assessments in large energy infrastructure, and energy sector reform and pricing. Assessments for areas such as energy efficiency and small-scale infrastructure are planned.

Knowledge development and dissemination.

Training: internal and external events.

Supporting project teams.

Screening ESMAP's own global and regional activities for gender dimensions.
Download the Social Inclusion, Gender, and Energy Fact Sheet