Capacity Building Opportunity: Energy Efficiency Policy Training Week, Latin America | May 2-6, 2022
Events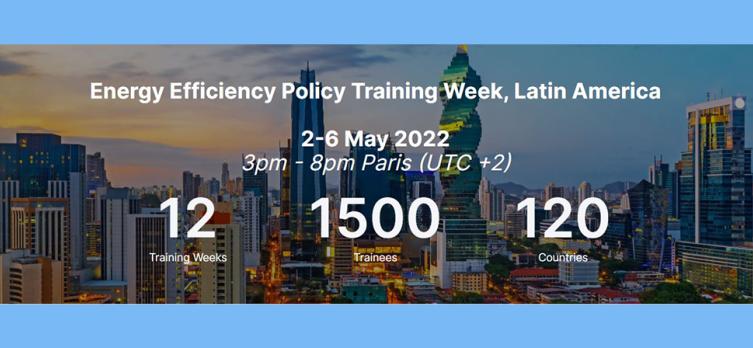 PAST EVENT | Capacity Building Opportunity: Energy Efficiency Policy Training Week, Latin America | May 2-6, 2022
Join our growing network of energy efficiency professionals by engaging in this 5-day virtual program. Learn from international best practice and each other. The week will be organized around three parallel topic streams. Choose the stream that best corresponds to your interests:
Buildings
Appliances and equipment
Indicators and evaluation
Each course will offer a mix of lectures, interactive discussions, and practical exercises, including work in small groups. The event will kick off with a half-day conference featuring leading voices from the region on energy efficiency and its role in achieving the goals of affordable, reliable, sustainable, and modern energy for all.
No attendance fees.
All training delivered in English, requiring a strong level of proficiency.
Participants commit to attend the full training - 25 hours.
A certificate of completion will be provided on participation in the full course.
This program is possible thanks to a partnership between ESMAP, IEA, the Development Bank of Latin America (CAF), the Secretary of Energy of Panama, and the World Bank.
For more information or to apply, visit IEA's website