Mini Grid Action Learning Event | Abuja, Nigeria | POSTPONED
Events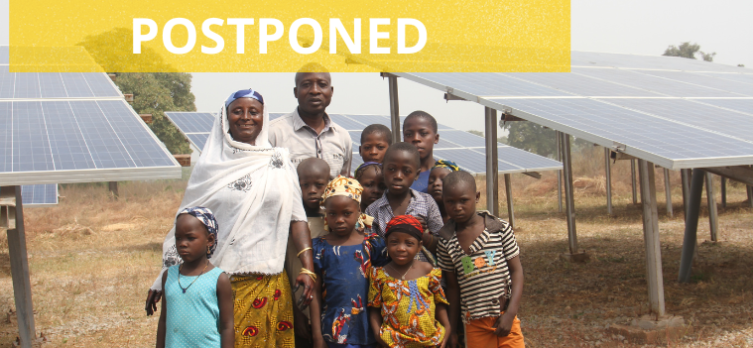 PAST EVENT | Mini Grid Action Learning Event | Abuja, Nigeria | POSTPONED
Venue: Abuja, Nigeria
THIS EVENT HAS BEEN POSTPONED
Read note to participants English | French
---
For the first time in two years, this event brings together, in–person, the key mini grid sector stakeholders, including governments, developers, international and local financial institutions and financiers, productive use equipment suppliers, and associations, with the goal of accelerating the deployment of mini grids to help achieve universal access to electricity.
Over 600 million people in Sub-Saharan Africa alone lack access to electricity. Moreover, 40 percent of the poor live in remote areas that are unlikely to be served by a grid connection in the foreseeable future. In this context, mini grids have a key role to play in extending access to electricity. Achieving the United Nation's goal of universal access to electricity by 2030 requires mobilizing USD$127 billion to deploy more than 210,000 mini grids to serve half a billion people, according to estimates by ESMAP.
The good news is that the technology is proven and has been demonstrated in thousands of projects across the world. However, a number of factors still hinder the deployment, at scale, of modern mini grids, including lack of clear regulatory and institutional frameworks, shortage of affordable financing, uncertain economic viability, and insufficient focus on demand stimulation.
By attending this event, you will join the leading public and private sector organizations working together to remove barriers and accelerate the scale-up of mini grids across all energy access deficit countries.
For more information, please contact us: minigridabuja2022@gmail.com
Learn more about ESMAP's Global Mini Grids Facility