Sustainably Scaling Up the E-Mobility Transition | March 14, 2023 | 1:45 - 2:45 PM
Events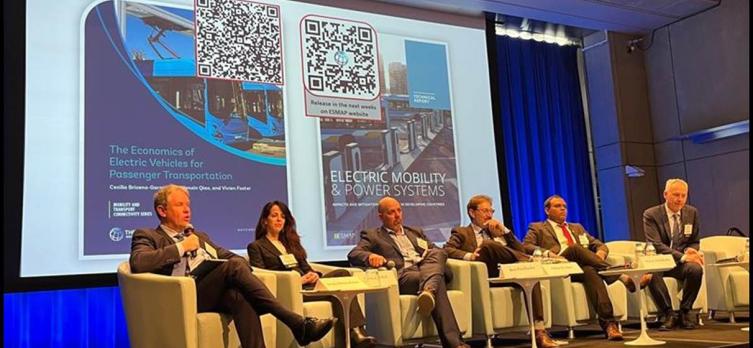 PAST EVENT | Sustainably Scaling Up the E-Mobility Transition | March 14, 2023 | 1:45 - 2:45 PM
For two decades, the Transforming Transportation conference, co-organized by the World Bank and World Resources Institute (WRI), has been among the top international platforms to explore challenges and solutions for the development of the transport sector.
This year's theme is "Accelerating Toward Green and Inclusive Mobility." Climate change, COVID-19, and macroeconomic indicators continue to disrupt the global transport sector – and the people and businesses that rely on it – in unprecedented ways. TT23 will broaden the definition of resilience to consider social, economic, and environmental factors. It will consider the current economic scenario, post-COVID recovery, and outcomes from COP27 as starting points to reimagine transport to make it more inclusive, safe, sustainable, and efficient for everyone.
In this context, a technical session: Sustainably Scaling Up the E-Mobility Transition co-organized by Transport GP and ESMAP, explored the advances and challenges of scaling up electric mobility.