Advanced Search
The World Bank is supporting the Turkish government's efforts through the Geothermal Development Project and the recently approved Climate Smart and Competitive  Agricultural Growth Project.
September 28 2022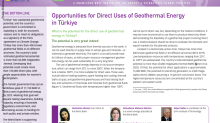 For the first time in two years, this event brings together in-person the key mini grid sector stakeholders, including governments, developers, international and local financial institutions, productive use equipment suppliers, and…
September 28 2022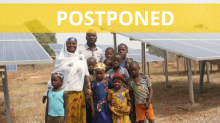 INFOGRAPHIC: Mini Grids for Half a Billion People: Market Outlook and Handbook for Decision Makers
September 27 2022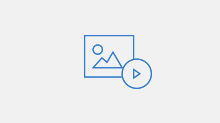 This report is the World Bank's most com­prehensive and authoritative publication on mini grids to date, and it is packed with actionable information for decision-makers.
September 27 2022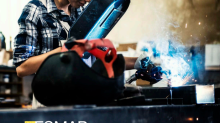 Africa is the least electrified region in the world with 568 million people without access to electricity.
September 27 2022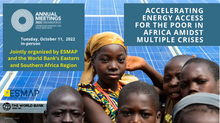 The tour will include site visits, meetings with government officials, industry, supply chain, and other relevant stakeholders over 10 days.
September 21 2022