Offshore Wind Roadmap for Sri Lanka
Offshore Wind Roadmap for Sri Lanka

About the Roadmap
The Government of Sri Lanka has set a goal to have 70% of its electricity generated by renewable energy sources by 2030, and achieve carbon neutrality in electricity generation by 2050.  A currently untapped resource for the country that can help achieve these goals is offshore wind. 
Sri Lanka has significant potential for offshore wind, and there is already private sector interest in developing projects. The additional clean energy capacity that could be generated by offshore wind can not only support the country's transition to net zero carbon, but also increase security of supply and help reduce the economic burden from fossil fuel imports. 
To fully assess the country's offshore wind potential, the Government of Sri Lanka commissioned a roadmap published by the World Bank Group under its Offshore Wind Development Program. The Offshore Wind Roadmap for Sri Lanka, funded by the World Bank Energy Sector Management Assistance Program (ESMAP) and PROBLUE, provides a full overview of potential low and high growth scenarios for offshore wind development in the country, as well as a series of recommendations for the government to take in order to realize these scenarios. 
The objective of this roadmap is to provide strategic analysis and advice on the role that offshore wind can play in Sri Lanka's future energy mix, analysis on the key opportunities and challenges, and recommendations on next steps in terms of policy formulation, planning, and developing bankable projects. This report is comprised of main body (chapters 2 to 6), which summarize the key findings and conclusions of this report, as well as presenting the roadmap. Chapters 7 to 15 present more detailed analysis of the themes of this report.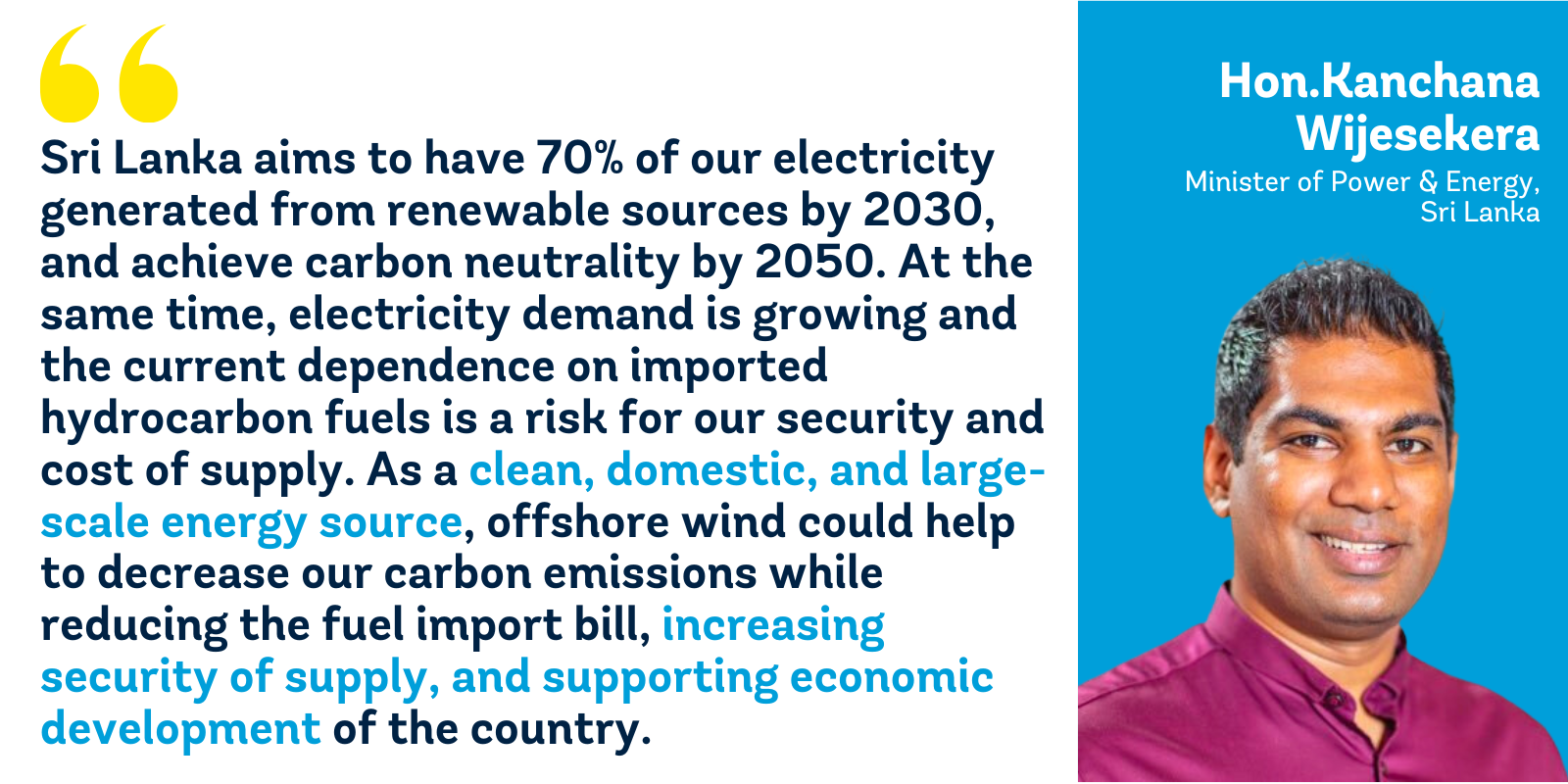 ---
Watch the official roadmap launch event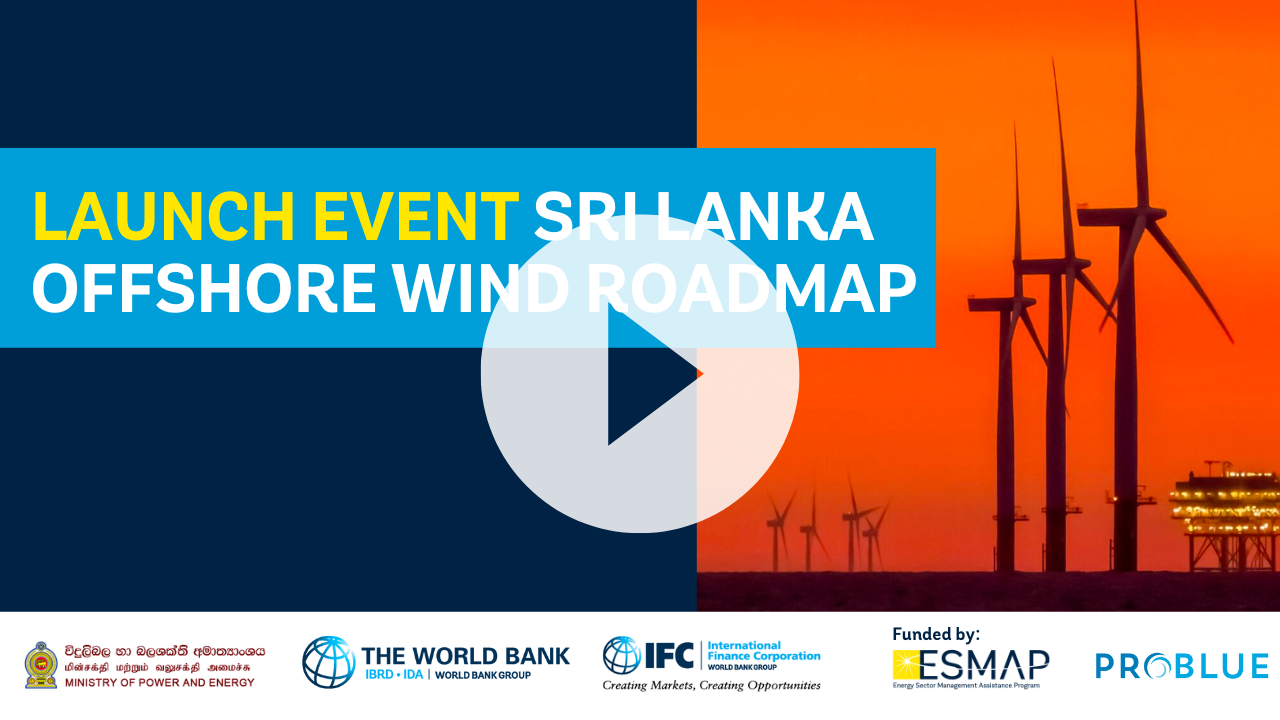 ---