Joint BBL: Gender, Energy & Livelihoods Engaging Women in Clean Energy Access Case of Clean Cooking & Solar Sister
Events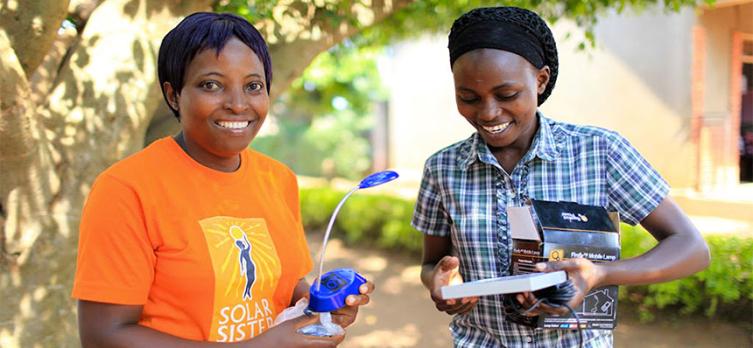 Venue: February 2, 2016 | Washington DC
Expanding access to modern energy can promote local development through job creation and economic opportunities for both women and men. This BBL will focus on how engaging women throughout the clean energy value chain can help improve development outcomes and women's economic opportunities.
There are many examples of women using a range of modern energy sources and its associated technology: liquefied petroleum gas in preparing food for sale in Indonesia, solar dryers to export quality dried fruits in Uganda, a diesel generator providing multiple services in Mali, and electric light for chicken breeding in women's cooperatives in Zanzibar.
Women and men have also become producers of energy equipment, such as assembling and selling fluorescent lights in Bangladesh. Electricity often supports income generation for women and men through the extension of the working day, with less time needed for basic subsistence tasks. A study in Tanzania, Bolivia and Vietnam found that locating the enterprise in the household allows women to combine income-generating tasks with household duties.
The Global Alliance for Clean Cookstoves supports gender research grants and develops tools and resources to increase the capacity of cookstove and fuel businesses to include women in the livelihood opportunities created through these value chains. Solar Sister's 2000 plus women entrepreneur network brings innovative solar and clean cooking solutions to communities across Uganda, Tanzania and Nigeria. These two organizations have made great strides in piloting, researching and learning how to engage women and men in improved livelihoods within the energy value chain.
Opening Remarks: Wendy Hughes, Lead Energy Economist, ESMAP
Speakers:

Corinne Hart | Corinne is the Director of Gender and Humanitarian Programs at the Global Alliance for Clean Cookstoves (GACC) where she designs and manages the Alliance's strategies and programs on gender, women's empowerment, and humanitarian response. www.cleancookstoves.org
Neha Misra | Neha is the Co-Founder & Chief Collaboration Officer of Solar Sister - an award winning social enterprise working in the area of women's economic empowerment through clean energy access. www.solarsister.org
Event Materials
- Global Alliance for Clean Cookstoves – Presentation
- Solar Sister – Presentation
- Full Recording of the Event: Play recording (1 hr 18 min) 
Learn more abou the ESMAP Gender | Social Inclusion in the Energy Sector Program