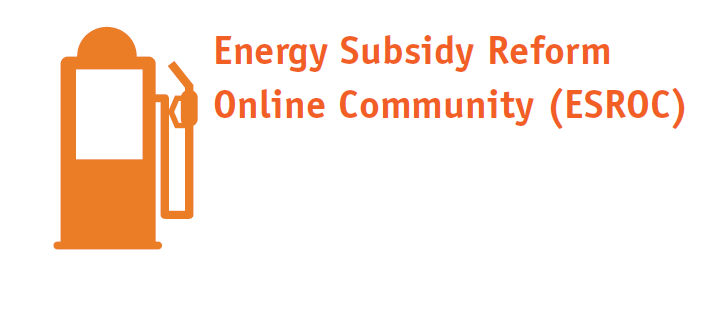 Who we are          The Energy Subsidy Reform Online Community (ESROC) is a platform, which brings together government officials from around the world, experts from the World Bank Group and from other international organizations to share their insights and experiences of reforming energy subsidies. It hosts a members-only online community where the Chatham House rule applies, providing a safe space for open discussion and networking among peers.
Purpose     To facilitate communication between government officials and experts, to facilitate the reform of energy subsidies worldwide.
Services     Access a global network of experts and peers, initiate and participate in open discussions, propose and attend webinars, access past events and knowledge material. Recently launched: regional discussion forums including translation in Spanish, Arabic and Russian.
Contact      For membership requests and general inquiries, please contact us at esroc@worldbank.org