ESMAP Holds First-Ever Virtual Energy Access COVID-19 Relief Summit | July 15-16, 2020
Events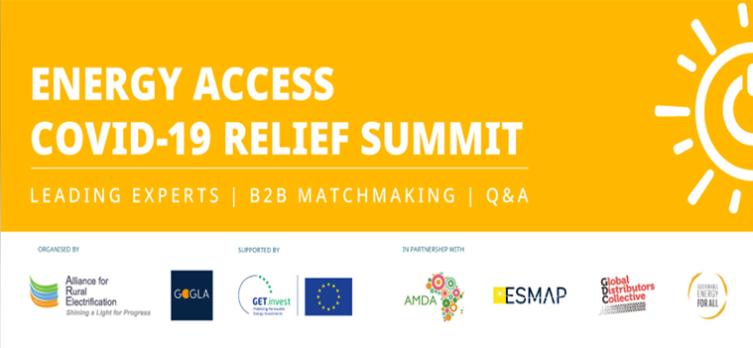 PAST EVENT | ESMAP Holds First-Ever Virtual Energy Access COVID-19 Relief Summit | July 15-16, 2020
Venue: Virtual
The unprecedented nature of the coronavirus (COVID-19) pandemic has upended the world's health systems, economies and social order, and requires an equally unprecedented response.
A lack of energy access exacerbates the impact of the coronavirus pandemic, especially in Sub-Saharan Africa where 70% of health care facilities do not have access to reliable electricity, and one in three health care facilities have no electricity at all. Today, more than a million health centers in Africa lack electricity.
Access to reliable energy is critical in the fight against the virus. 
It threatens to reverse the enormous progress that off-grid energy companies have made in bringing power to 470 million people in the last decade.
The pandemic especially jeopardizes the survival of many micro, small to medium enterprises (MSMEs) companies that are essential for the energy access ecosystem in the short and medium term.
Therefore, ESMAP artnered with ARE, GOGLA, GET.invest, AMDA, GDC and SEforALL to deliver our first-ever virtual Energy Access Summit!
The 2-day event featured:
Overview and presentations of relief instruments available
Discussions on the status quo of the energy access sector, as well as scenario risks and needs for companies
Interactive discussions on finance and relief needs and gaps, as well as on the future of the energy access sector
Virtual B2B matchmaking sessions to network and exchange in one-on-one sessions