ESMAP Open Free Webinar Series: Offshore Wind | The Vast Potential for Offshore Wind in Emerging Markets | June 25, 2020
Events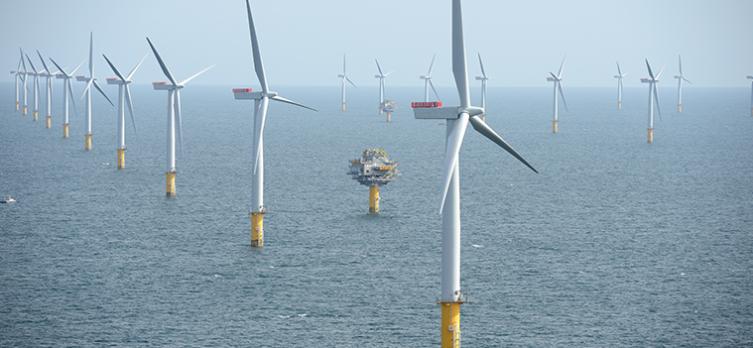 PAST EVENT | ESMAP Open Free Webinar Series: Offshore Wind | The Vast Potential for Offshore Wind in Emerging Markets | June 25, 2020
Venue: Virtual
Photo Credit: Alan O'Neill © Equinor
Background
Once considered a new and costly form of renewable energy, that was largely limited to Europe and China, offshore wind is starting to show promise as a clean, cost-competitive choice for electricity generation in developing countries, thanks to rapid improvements in technology, a maturing industry and a steep reduction in costs.
The World Bank Group's Offshore Wind Development Program is intended to fast-track the adoption of offshore wind energy in developing countries. Led by the Energy Sector Management Assistance Program (ESMAP) in close partnership with the International Finance Corporation (IFC - the private sector arm of the World Bank Group), the program's objective is to support the inclusion of offshore wind into the energy sector policies and strategies of the World Bank's client countries and the upstream work needed to build a pipeline of bankable projects.
To date, relatively little research has been undertaken on the potential for offshore wind in emerging markets. The Program has recently published initial studies which estimate the offshore wind technical potential in 48 emerging markets. This has identified a total technical potential of 15.6 TW and, for many countries, this analysis provides the first step in exploring their offshore wind opportunities.
Description | Offshore wind is a rapidly maturing industry which, in recent years has experienced significant advances in technology, increases in scale and a sharp decline in costs. Offshore wind has become an established, mainstream form of renewable energy generation in established markets and could be the key to developing large amounts of affordable generation capacity in emerging markets.  In this online session we will delve into the potential opportunities for the development of fixed and floating offshore wind across the globe and the activities the World Bank Group's Offshore Wind Program is undertaking to support emerging markets to benefit from this largely untapped energy resource. We will also:
Hear about the technological advances and cost-reduction of offshore wind and consider how new technologies such as floating offshore turbines open-up new market opportunities.
Realize the potential benefits offshore wind could bring to emerging markets, provided the right policies and regulations are in place to support the growth of a local or regional industry.
Learn about the World Bank Group's Offshore Wind Development Program including its current and planned activities, both at a global and a country-level scale.
Find out about the Program's GIS mapping of offshore wind resources across 48 emerging markets and how this has identified +15 TW of fixed and floating offshore wind potential.
Understand how the Program is supporting the uptake of offshore wind in these emerging markets through strategic advice, technical assistance and future public & private sector lending.
Agenda
Welcome and opening remarks from the moderator | Ben Backwell, CEO, GWEC
A brief introduction from each panelist | Sean Whittaker, Clara Ivanescu, Mark Leybourne, Alastair Dutton & Rachel Fox
Why offshore wind for emerging markets? | Sean Whittaker, IFC
Technical potential in emerging markets | Clara Ivanescu, WB
WBG Offshore Wind Program support | Mark Leybourne, WB
Q&A from the audience and discussion
Contact:  Marjorie K. Araya | esmap@worldbank.org