ESMAP Knowledge Exchange Forum 2012  > Results-Based Funding for Energy Sector Development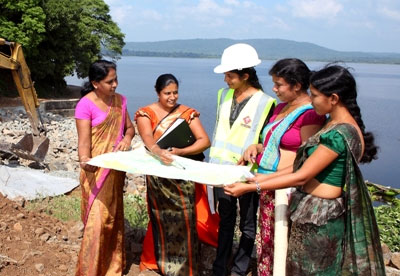 Results-based approaches are receiving increasing interest from client countries and donors, but their  deployment in the energy sector has been limited compared to other sectors. ESMAP has embarked on a work program that aims to assess how results-based approaches can be used to improve outcomes and scale up financing for energy sector development.
As part of this work program, ESMAP hosted a conference on May 7, 2012 to share lessons from the use of results-based approaches in other sectors such as water and sanitation, health, roads, and information and communication technology (ICT). The session focused on policy and program innovations, and common challenges and factors for success associated with these programs. A closing panel of energy practitioners reflected on the reasons behind the slow adoption of these approaches in the energy sector, focusing on key challenges and opportunities in the move towards testing out, and subsequently scaling up, results-based approaches.
---
Web Stories and Blog Posts
---
Summary of Learning Event

Presentations
Available presentations from this session can be downloaded through the links below.
Setting the Stage | Panel Discussion on Results-Based Approaches  
 Results-Based Financing in the Health Sector
Performance-Based Contracting in the Roads Sector
Results-Based Approaches in the ICT Sector
Results-Based Financing in the Water and Sanitation Sector
Contact:  Oliver Knight at esmap@worldbank.org
---
 
Links
Return to Main Knowledge Exchange Forum 2012 Page