ESMAP Knowledge Exchange Forum 2012 Focuses on Frontier Issues
News
ESMAP Knowledge Exchange Forum 2012 Focuses on Frontier Issues
May 30 2012

Washignton DC, May 7-9, 2012
ESMAP's Knowledge Exchange Forum for 2012 was held in Washington on May 7-9. Participants included staff from the World Bank's regional units and Sustainable Energy Department, representatives from ESMAP client countries, ESMAP donors, and energy practitioners from around the world.
 The Forum is an important opportunity for energy sector practitioners to come together and exchange views and experiences on pressing energy challenges. It is designed to bring together experts from different sectors and regions who do not normally get the chance to meet.
 The Knowledge Exchange Forum also showcases ESMAP's commitment to addressing "frontier" issues—emerging challenges of importance to developing countries around the world. This was reflected in the four sessions of the 2012 Forum, spread over the three days:
Results-Based Approaches in the Energy Sector (May 7)
 
Energy Access for the Urban/ Peri-Urban Poor (May 8)
 
Renewable Energy Resource Mapping (May 9)
 
Planning Tools to Support Low Carbon Development (May 9)
 
The Forum was followed by the two day ESMAP Consultative Group meeting, the annual meeting of ESMAP's donors.
 To learn more about the 2012 Knowledge Exchange Forum, please click on the links below.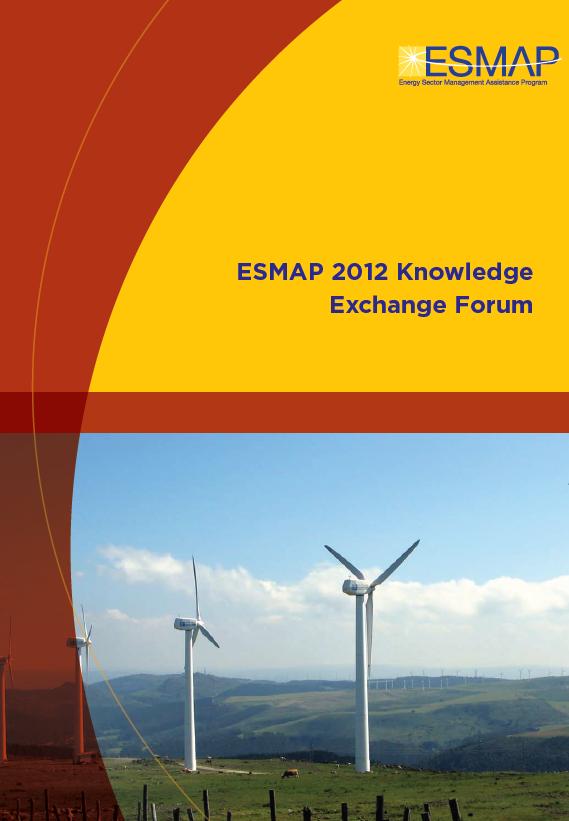 Forum Booklet (includes speaker bios)
---
Outline of Each Session and Links to Presentations
---
 Web Stories and Blog Posts
---
Links
Contact: Nicholas Keyes