Commercially Operating Mini-Grid Systems Workshop | Washington DC, USA
Events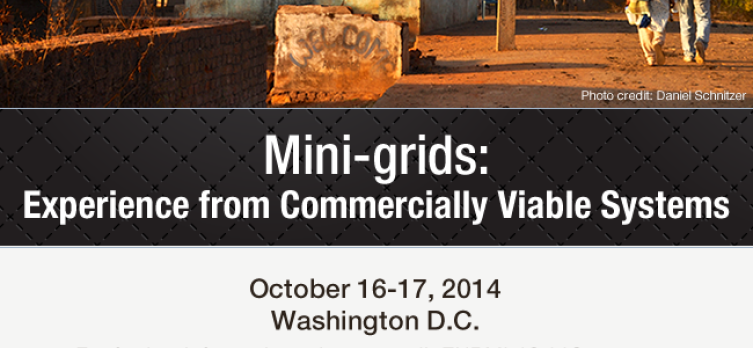 Venue: Washington DC | October 16, 2014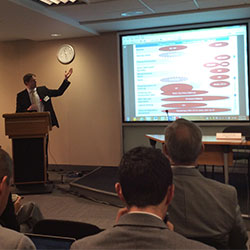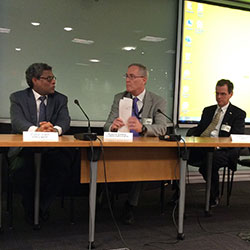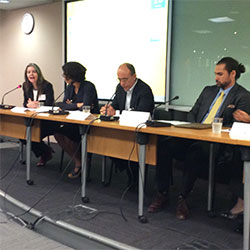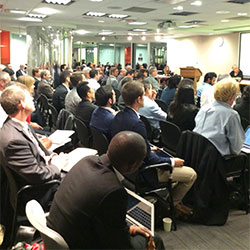 The US Department of State, USAID, the UN Foundation, the Energy Access Practitioner Network, The World Bank and ESMAP hosted a workshop  on the development and implementation of successful, commercially operating mini-grid systems. This workshop focused on proven private sector business models already in operation and leading the way in mini-grid deployment. 
More than 100 practitioners, government officials, donors, academics, and investors convened to discuss the latest developments, experiences, and results in successful mini-grid implementation.  The lessons learned will be used to develop and disseminate best practices to replicate this success more broadly.
Goals of the day were: (i) to facilitate knowledge sharing and peer mentoring among private sector practitioners; (ii) to inform relevant investors of successful business models that can help them with their investment decisions; (iii) to enable the sponsoring organizations to gather information on appropriate business models, financing options, and policies to inform their decisions; and (iv) to develop a best practices report that summarizes the findings and lessons learned from the workshop and disseminate it widely.
---
Workshop Materials:  Agenda | Bios | Final Workshop Report
---
Experts presented their strategies for successful implementation of commercially viable mini-grids led by four panels.
Workshop Kick-Off and Welcome | Mr. S. Vijay Iyer, World Bank

Framing Energy Access and the Need for Scale-up of Mini-grid systems | Mr. Charles North, U.S. Agency for International Development

SE4ALL and the Importance of Mini-grid Deployment for the Initiative | Dr. Robert Ichord, U.S. Department of State
 
Panel 1: Business Models for Commercially Viable Mini-Grids led by Christine Eibs-Singer, UN Sustainable Energy for All
Panelists: 
Mr. Didar Islam, Solaric (no presentation)

Mr. Fabio De Pascale, Devergy (no presentation)

Mr. Chris Hornor, Powerhive (Video)

Mr. Nikhil Jaisinghani, Mera Gao Power (no presentation)
---
Presentation by: Mr. Steven Hunt, Department for International Development | DFID/ESMAP/AfDB Mini-grid Facility
Presentation by:  Mr. Samuel Tumiwa, Asian Development Bank | Renewable Energy Mini-Grids and Distributed Power Generation Program
Panel 2: Financing for Commercially Viable Mini-Grids led by Ms. Niki Armacost, Arc Finance
Panelists: 
Mr. Chris Aidun, Persistent Energy Partners (no presentation)

Ms. Brinda Ganguly, Rockefeller Foundation (no presentation)
---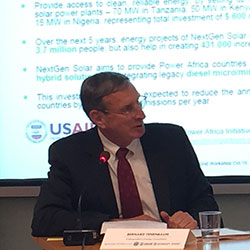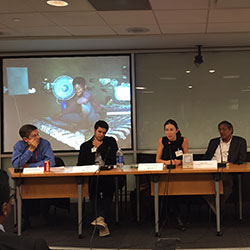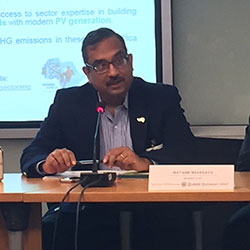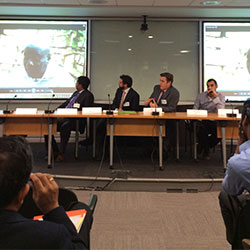 Presentation by Ms. Caroline McGregor, U.S. Department of Energy | Quality Assurance Framework for Mini-grids
Panel 3: Emerging Technologies and Strategies for Scaling up Mini-Grids led by Dr. Johannes Linn, Brookings Institution
Panelists: 
---
Discussion on Mini-grids HIO Development & Practitioner Network | Ms. Richenda Van Leeuwen, United Nations Foundation
Panel 4:  Regulatory Frameworks and Policy for Mini-Grids led by Dr. Bernard Tenenbaum
Panelists: 
Mr. Alakesh Chetia, Sun Edison (no presentation)

Mr. Yashraj Khaitan, Gram Power (no presentation)

Mr. Mike Gratwicke, Rift Valley Energy (no presentation)
Closing Remarks | Mr. Rohit Khanna, ESMAP, World Bank Group