Joint BBL| Results on The Ground: Gender and Energy Access Programs
Events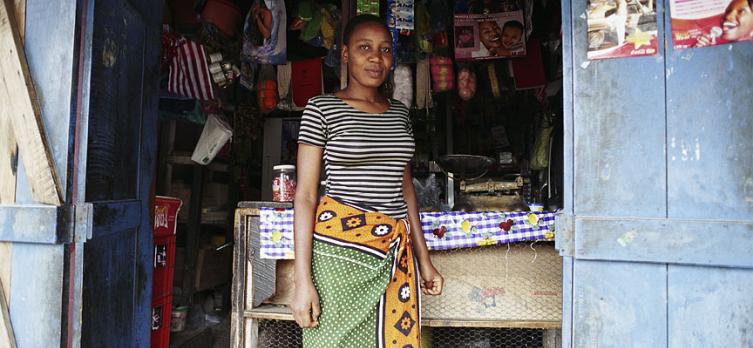 September 30, 2014
Moving from theory to practice, various organizations have been piloting gender mainstreaming efforts within energy access programs. To learn more about their approaches and results on the ground, ESMAP and the Energy Access CoP held a joint BBL featuring innovative approaches from the following organizations:
Solar Sister eradicates energy poverty by empowering women with economic opportunity. They combine the breakthrough potential of solar and clean cooking technology with a deliberately woman-centered direct sales network to bring light, hope and opportunity to even the most remote communities in rural Africa. Neha Misra presented their business model and results.
The Global Alliance for Clean Cookstoves recognizes the central role women play in meeting its sector-wide target of 100 million households adopting clean and efficient cookstoves and fuels by 2020. The Alliance's Scaling Adoption of Clean Cooking Solutions through Women's Empowerment: A Resource Guide was launched in September of 2013 to support organizations and enterprises in engaging and empowering women in the clean cooking value chain. Corinne Hart presented some of the field work taking place within the Alliance which have engaged women and men within the cookstoves value chain.
US State Department launched the Partnership on Women's Entrepreneurship in Renewables ("wPOWER") in January 2013. wPOWER aims to empower more than 8,000 women clean energy entrepreneurs across East Africa, Nigeria and India who will deliver clean energy access to more than 3.5 million people over the next three years. Rachel Kastenberg presented on the country level progress of this initiative.
The event was chaired by Ms. Caren Grown, Senior Director, Gender CCSA and an introduction was made by Rohit Khanna, Manager, ESMAP.
---
Presentations
---
Video | 24 Hours of Reality:  Field Report | Women and Solar are a Potent Combination
---
Contact | Niki Angelou esmap@worldbank.org

ESMAP | Gender Social Inclusion in the Energy Sector | Publications | Blogs | News | Multimedia | Events